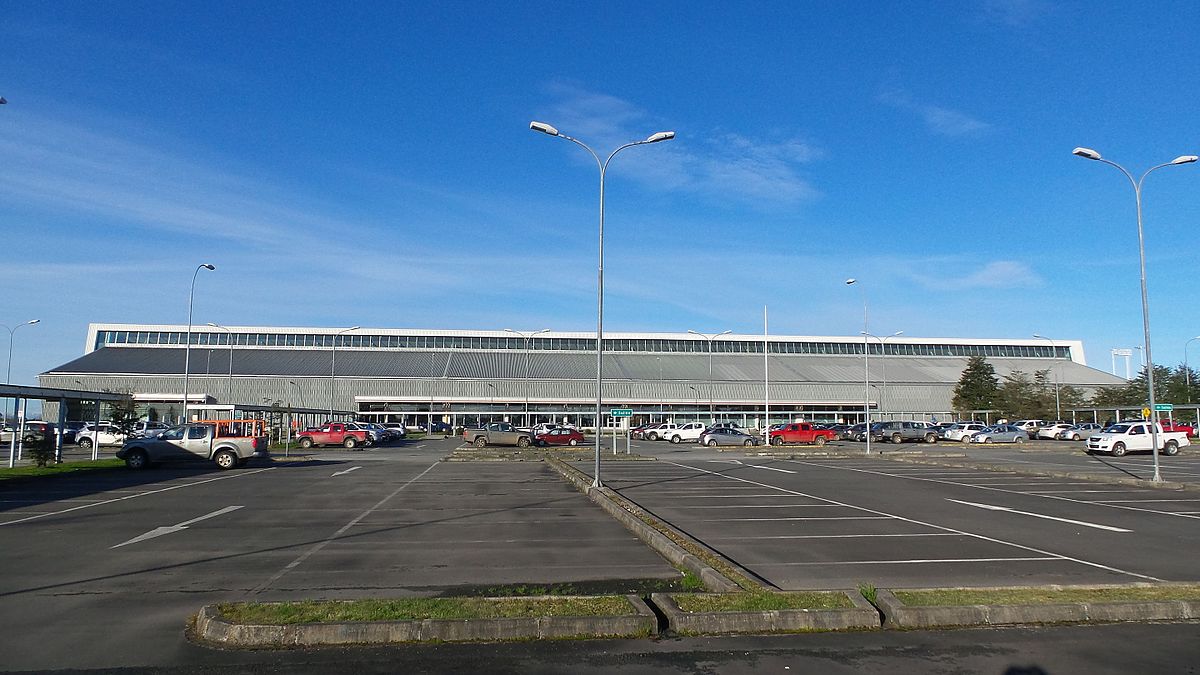 El Tepual Airport is located 14 km west of the city of Puerto Montt, Los Lagos Region, connected via the V-60 route. It was officially inaugurated on May 11, 1963 although its track was already ready in 1960, which allowed the operation of aircraft from various countries (mainly the US C-124 Globemaster) after the earthquake and tsunami of May of that year in the city of the Valdivia.
It has a runway with a length of 2,650 meters and 45 meters wide, built in concrete and asphalt pavement in which they can land from smaller aircraft to: Airbus A319, Boeing 737, Airbus A320, Airbus A321, Boeing 757, Airbus A330, Boeing 767, Airbus A340, Boeing 777, Boeing 787 and Airbus A350.
It also has a total built area of ​​9,900 m2 on two floors, with 5 boarding bridges, 4 remote positions, boarding room and 4 luggage conveyor belts. Parking availability is 556 vehicles and includes 8 locations for the disabled.
It is the third airport in the country with the highest passenger traffic (more than one and a half million a year) after the airports of Arturo Merino Benítez de Santiago and Antofagasta, the latter with similar traffic.
Informations
(56) 65 229 4161
Passenger Terminal building,
Puerto Montt el Tepual Airport
Región de los Lagos, Chile.